Business 101
Eat This, Not That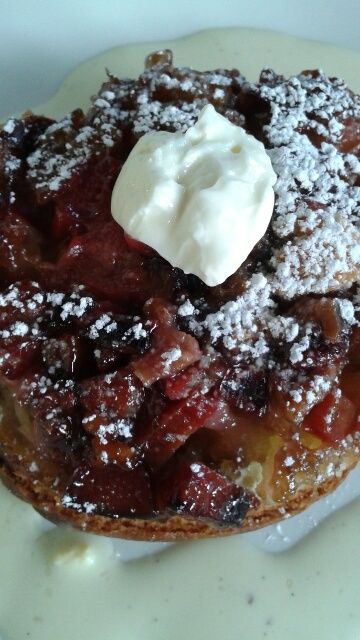 I bought Eat This, Not That by David Zinczenko and Matt Goulding. Right on the cover it says "The no-diet weight loss solution!" and I was thinking this could be the key to losing ten pounds.


The boys made a list of 10 foods that look healthy but they're not. Four things you don't want: a Quiznos large vegetable sub with cheese and oil (1,000 calories and 54 fat grams); Boston Market all white chicken with mayo and oil (1,050 calories and 64 fat grams); Red Lobster lobster, artichoke and seafood dip (1,200 calories and 74 fat grams); and a 40-oz Smoothie King cranberry supreme with 1,108 calories and 192 grams of sugar thanks to "carbohydrate mix." Since I don't know what carbohydrate mix is I went to their website. I didn't find it. Anyway, 40 ounces of anything is more than a quart. A smoothie, for heaven's sake.
More bad news story
---
CORPORATE EDGE: Get organized at work
Work or home, organized
Clear out, clean out
Donate, errands
Simplify, systems
Gone: stacks, cartons, bags, piles, dust. Gone. Wouldn't it be cool to transform the junk room into an asset? Turn a part-time office into a full-time conference room? Dump invoices from the last century? Make cartons disappear? Give your shredder a workout? Make room for new clothes? New books? Old components to Goodwill?
We see things from a different perspective. Rearrange? Recycle? Ditch? Move? Small stuff, you say? If you'd like to calm a rising sea of paper or just get yourself and the office in order, we're here. By the hour or week at your place.
No secret: Goodwill on Comm Avenue in Allston near Boston University recycles home computer gear. It's Dell's Reconnect program for residential equipment. It's convenient and responsible. You drop off any brand at participating Goodwill stores. And it's free. I did it and so can you. Goodwill takes monitors, scanners, mice, printers, keyboards, laptop batteries, ink and toner cartridges, hard drives, speakers, cords and cables. Goodwill shares all
by the day/week in your office You work better under pressure so you wait til the last minute? Not so much. Let's set goals you can keep. Cleaning off your desk in a free hour, yes; losing 10 pounds before next week's vacation, nuts. Big project? Let's make it into small tasks with interim deadlines.
space Hate space planning? Pass the buck or, delegate. A colleague may do it better and with gusto. Space to say no for everyone.
logistics, errands Lark or night owl? Time your effort, like reading junk mail when you're toast. Let no one waste your best time on trivia. We like waiting rooms for two things: People magazine, and creating. You just never know.
clutter We never know how much junk we have until . . . we move, change offices or the painter's here. You can trash/recycle a lot in an hour. The 80/20 rule holds: 80% of what you keep you never need. Check your files and see.
systems It's an app, or filing cabinets, folders, storage, notebooks, lists, schedules. Be good, not perfect. A good project on time today is better than a late one next week. And no taking work home. Extra hours will be expected.
moving No one's favorite: Office, building, home, garage, car. Relocation people live on stress: Calling vendors, movers, utilities, packers, cleaners and those guys who wire everything.
paper
Write everything: Post-its, phone, notebooks (some of the best people do.) Jot deadlines at once. We know someone who does it while you watch and it makes us feel mahvelous. And if it looks like a project needs an hour's work, allow two. Everything takes longer than you think.
Filing, deadlines, tax time or listening, we're business pros helping business pros at work. Together we help with priorities, work out logistics and come up with solutions at work.
---
CASE HISTORY: One fun gig was a corporate makeover. We were called project managers and nearly everyone, nearly, bought in. Departments were growing like mad and what had passed for organization when they were small needed a tune-up and they were smart enough to know it.
The president, a dynamo and the smartest man I know, had the corner office. It was lovely even as it overlooked the parking lot. There was just one thing: piles of paper on the floor. His desk, as it turns out, was immaculate. I mean, what can you say? To myself I said all the drawers and filing furniture must be full. We talked for a while and he told me he is a visual worker: he knows what to do next if he can see it. Clearly, a stack of to-do folders or even one folder was not going to work. I got up and walked around to where he sat behind the desk. I apologized and opened a drawer. It was empty. Then another and another. Each one had nothing in it, not even the center where people usually stash pens and keys. The desk was empty.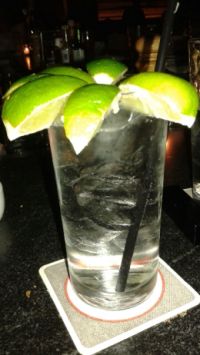 - - - - - - - - - - - - - - - - -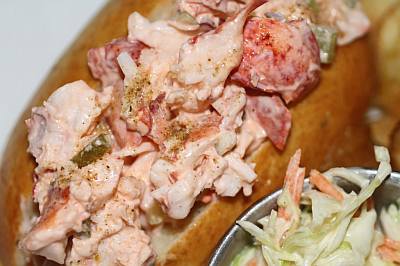 We had lobster with gin and margaritas on New Year's Eve at Island Creek
"Conviviality at the bar big time. Everyone talks to us. It's a club, that bar. And yes, for the eating bar at the back, you need a reservation even on Mondays. One Friday night we get the last two seats and I'm chatting with a woman next to me. We introduce ourselves and I ask what she's drinking. It's a cocktail Jesse made just for her. She offers me a taste and yes, I take it."


Write to us:
info/at/corp-edge.com
Share it on Twitter:
Tweet
---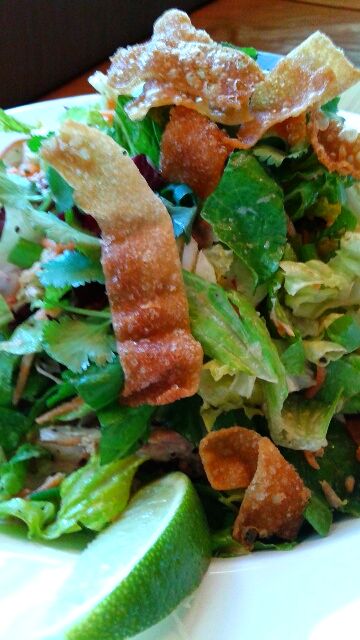 See Boston restaurant stories via One for the Table on Zomato
---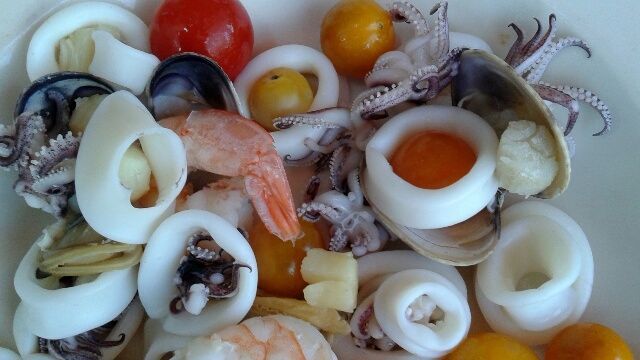 Locanda Del Lago in Santa Monica

Italian Western
---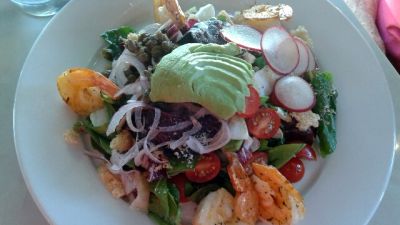 Santa Monica Seafood Cafe
Fine kettle of fish
---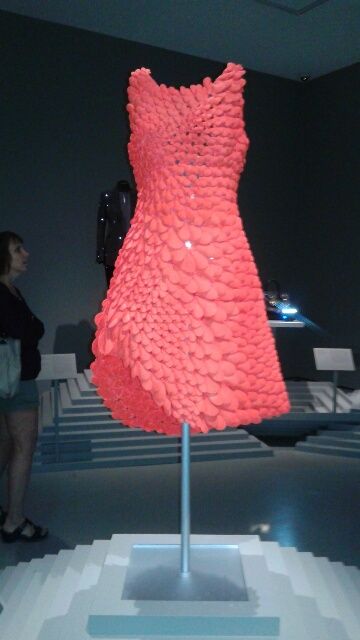 Boston Museum of Fine Arts
Food, and art
---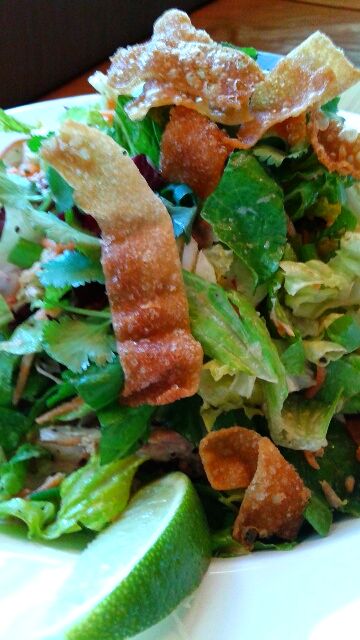 Ming's Blue Ginger Wellesley
Red hot and blue
---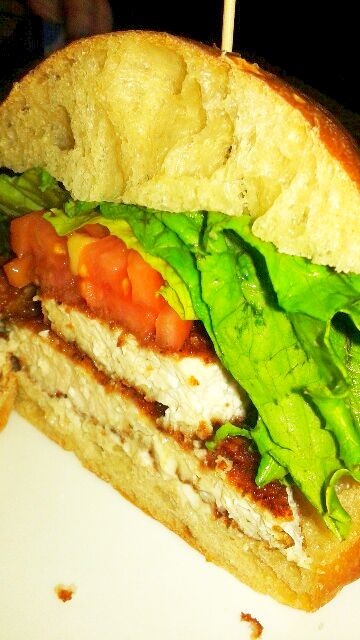 Deli after Dark Dedham
Yes, we have no meatballs
---
Sophia's Grotto
Meatballs and calamari in Roslindale
---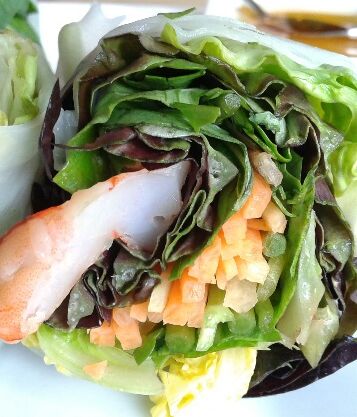 Pon Thai Bistro
Pon cooks with fire
---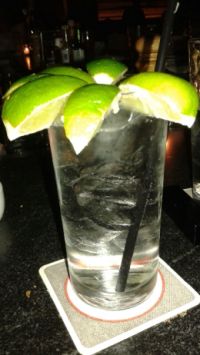 Island Creek Oyster Bar

Happy, happy new year
---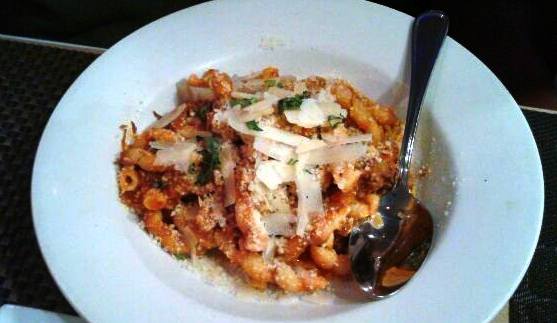 Amelia's Trattoria in Cambridge

New York state of mind
---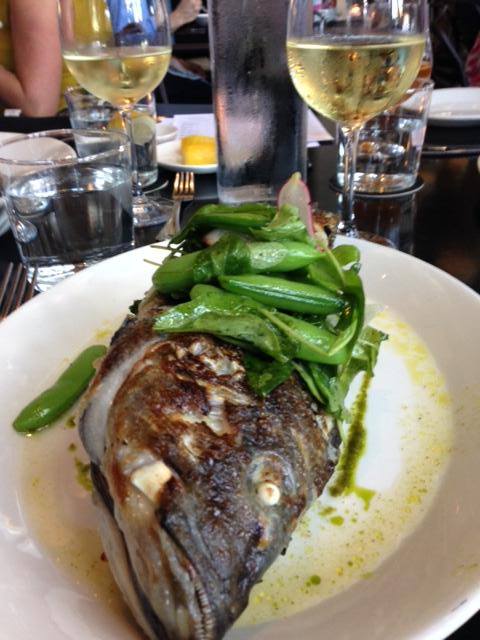 Cafe Sushi in Cambridge
Industry standard
---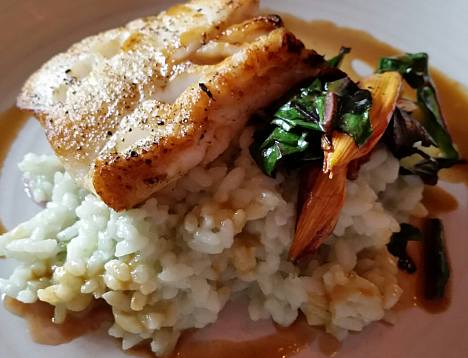 Black Trumpet in Portsmouth
Ta dah
---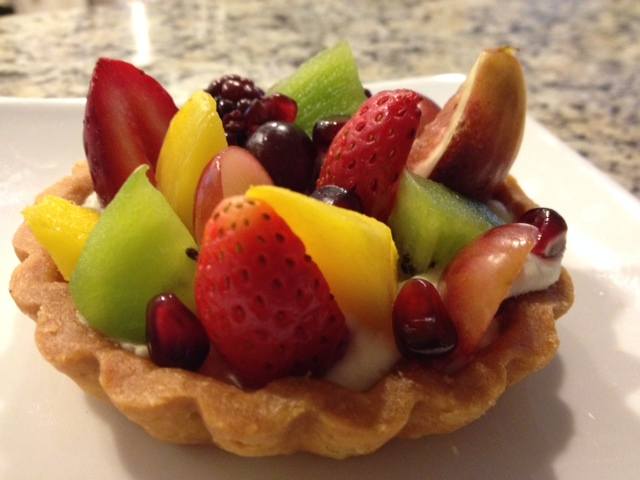 Flour Bakery
Eat dessert first