Santa Monica, CA: Locanda Del Lago
Let's Eat by Kitty Kaufman
It's Saturday and we're at
Locanda Del Lago
on the corner of Third Street's promenade. Hundreds of shoppers and vendors by the score since the Santa Monica Farmers Market is open. No street parking for blocks, of course, on a day that's LA magnificent. Our table is outside: political commentary, attire, piercings, tunes and yet, no Uggs. Feed me now, it's past my lunch. It is, though August, brisk for beaching and chilly? It is. First time I've had on a sweatshirt coming from Boston's heat.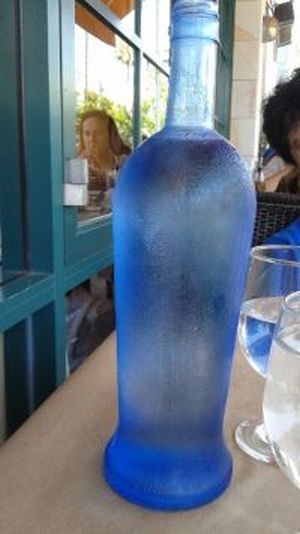 As it happens, Lago is a Lubin family favorite; a menu studded Northern Italian and the cream of Southern California's seasonal crop. I mean it's not like they had to go far today. We're greeted and it's early so we get one of the few outside tables. Since forever I foretell a meal from whatever's set down first. Here is bread and here is water and no, we don't have to ask. Bread from the oven this morning with oil stomped last night. (My at home clubhouse favors filtered water in a tall bottle, not iced, with bread that breaks the "no carbs" always.) Feeling bad that it's early for us for cocktails. I check, and ever the purist with traditional margaritas, I'm thirsty: margarita with citruses, Theia organic jasmine and 4 Copas tequila blanco, organic too. One of the makers,
Greenbar Distillery
terms it floral and exotic. It's only Locanda's, I looked.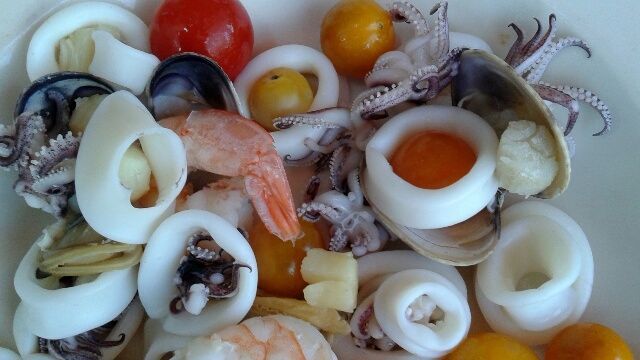 Locanda in Italian is diner, inn, pub. None of these, really. Lago is lake. Inn on the lake? Um, the beach is close-ish. Well, two blocks. Okay, I'll take it. Ready to order now since it's three o'clock my time. Please, Lago, ship me once a week the insalata tiepida di mare. As the name says, warm seafood salad of shrimp, calamari, bay scallops, clams, mussels, tiny tomatoes and piquant lemon caper dressing. Smart, the server tells you ahead, there are no greens. Somehow we will manage. No kale, no garlic, no shells, no eggs, anchovies, tomatoes, peppers or onions. Just fish, warm a little, with dressing to give mellow its name. It's my intention to eat half. No, I did not, no, none left, it's gone.
Eve's going for one of a raft of panini; this one's Milano cheesesteak: flat iron steak with onions and peppers, Provolone, salsa verde and garlic aioli. It's quite something. It's free range. (On the menu they have symbols for house specialty, vegetarian, free range and gluten free.) It's an array of meat blanketed with cheese and slushed with green sauce which could have parsley, vinegar, capers, garlic and anchovies in olive oil. It's Eve's favorite. One bite for me.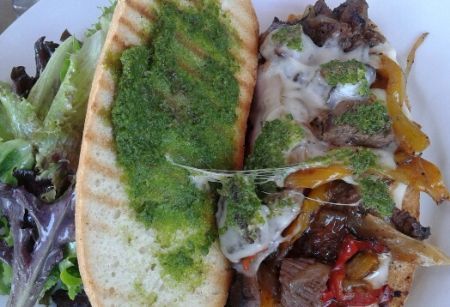 Choose from small plates of vitello, carpaccio, calamari, and zucchini. Salads, the green kind, with ahi tuna, prosciutto, anchovies, beans, kale and flowers. You can have a burger, there's pizza, and flatbreads done up with sausage, cheeses and beef. Pastas sound splendid with spinach, ricotta, fettuccine, lasagna and shrimp. We're not done. There are big plates of whitefish, salmon, scaloppine and cioppino with clams, shrimp, calamari, whitefish and mussels in spicy tomato sauce. Too bad I'm going home tomorrow. The check comes in a wooden boat from our able server. No time for dessert, we must shop.
Around the corner is the farmers market. Since 1981, the market has this location on Arizona Avenue; another on Virginia Avenue; and Sundays on Main Street in Heritage Square. If you're in Santa Monica Wednesday and Saturday all year, rain or shine (8 - 1 pm) here are some, barely, of what you'll harvest from 120 vendors. Who knew to count? Food, farming and community by the bushel.
More on the markets
You think you know fruit? Vegetables? Not until you've seen tomato, eggplant, bitter melon, honey, nuts, almonds from Fat Uncles Farms, orchids, African violets, goat cheese, avocados,greens, herbs, asparagus, zucchini, cauliflower, artichokes, apples,carrots, beets, melons, peaches, papaya, lemons, grapefruit, beans, peas, berries, sprouts from everything, figs, plums, pears, watermelon, cheese curds, European butter, cream cheese, kale, dill, lemongrass, mint, parsley, spinach, stevia, raddiccio, mint, lavender, chives, apricots and bison. It's here.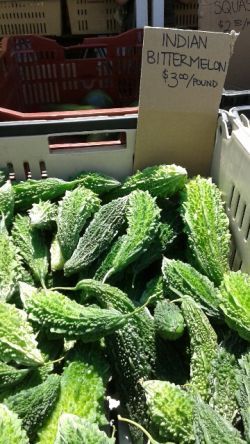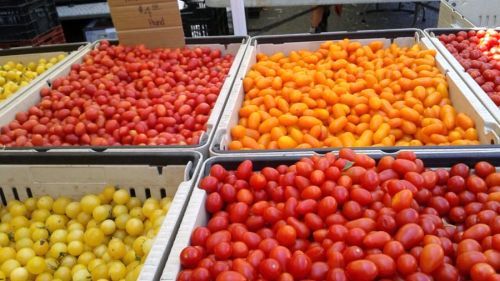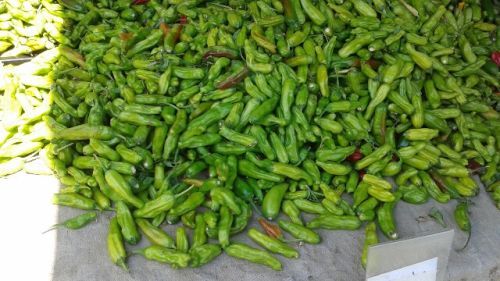 Good shopping as we taste our way through today's 50 vendors. A man asking for money flashes a sign: "Give me money or I'll vote for Trump." If there's time, do the beach. And calamari that's never seen water. Oh, and though we are here for hours, we don't see a single person we know.
Locanda Del Lago
231 Arizona Ave
Santa Monica, CA 90401
310. 451. 3525

Santa Monica Farmers Markets
Arizona Ave @ 3rd Street
Santa Monica, CA 90401
310. 458. 8712


© November 22, 2016 Eve Lubin lives and works in Los Angeles. She knows food, wine and she cooks. Somehow we are related. Kitty Kaufman is a Boston writer. See more of their food adventures at
Corporate Edge
and follow Kitty
on Twitter
Write to us:
info/at/corp-edge.com
Share with us on Twitter:
Tweet
---
See Boston restaurant stories via One for the Table on Zomato
---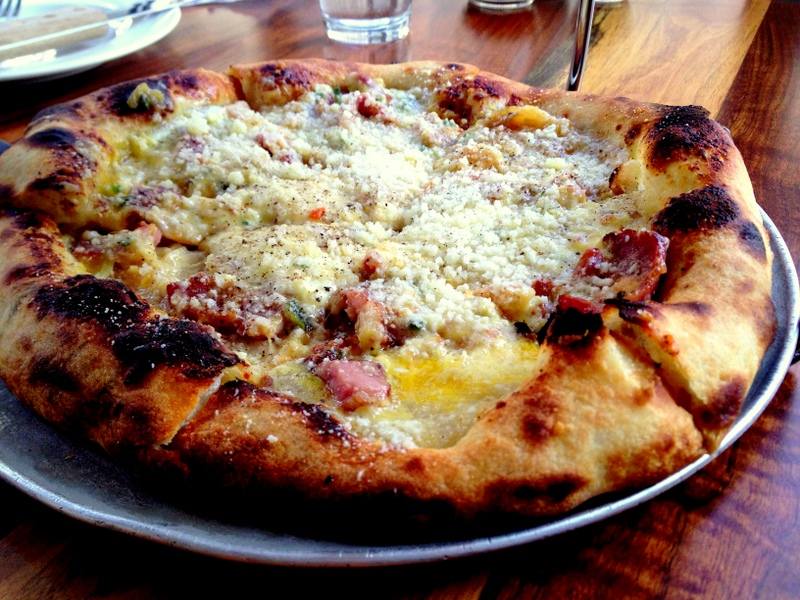 Area Four
It's a 10
---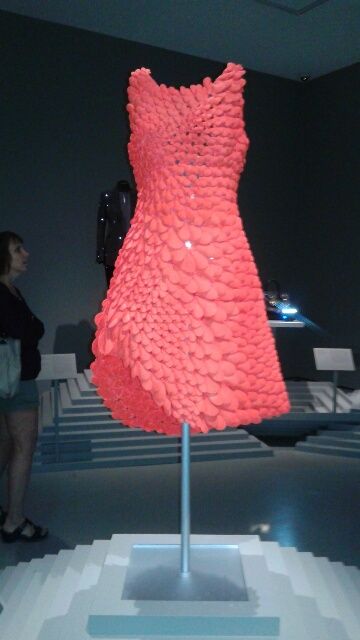 Boston Museum of Fine Arts
Food, and art
---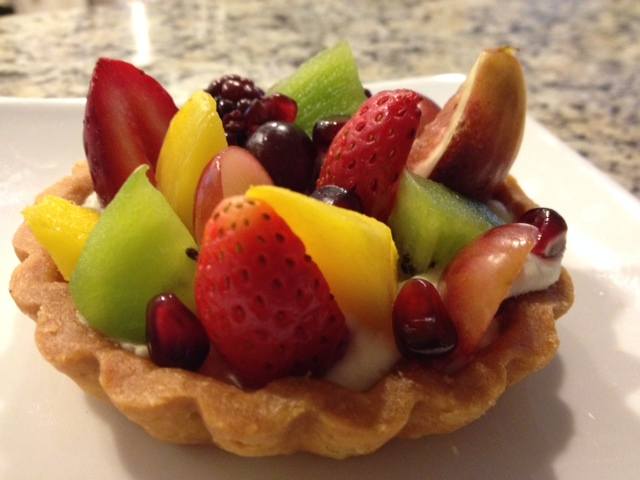 Flour Bakery
Eat dessert first
---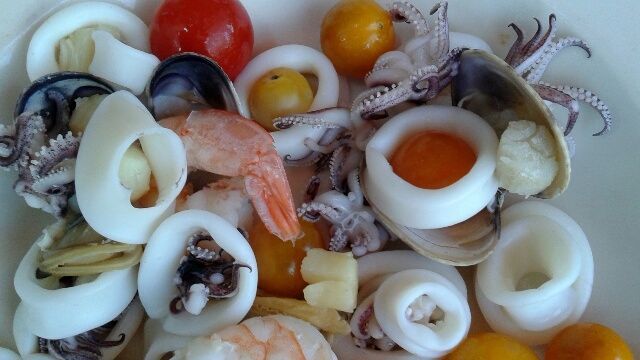 Locanda Del Lago in Santa Monica

Italian Western
---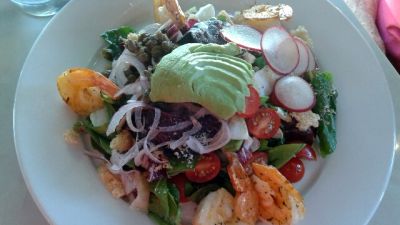 Santa Monica Seafood Cafe
Fine kettle of fish
---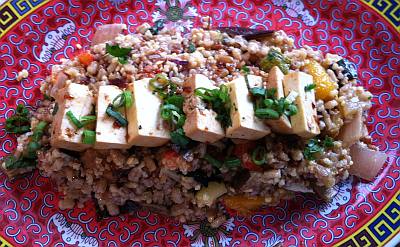 Blue Dragon
Tofu-teas
---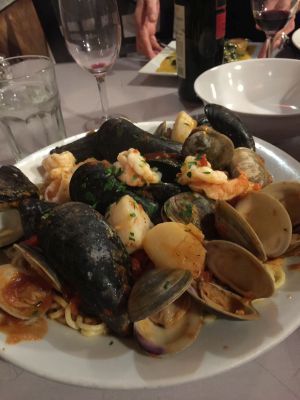 Rino's East Boston
Cold, cold comfort
---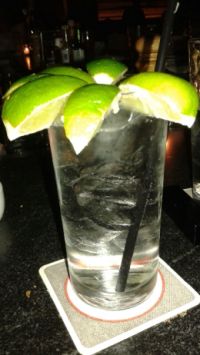 Island Creek Oyster Bar

Happy new year
---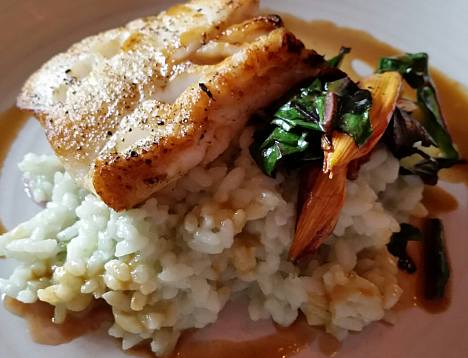 Black Trumpet in Portsmouth
Ta dah
---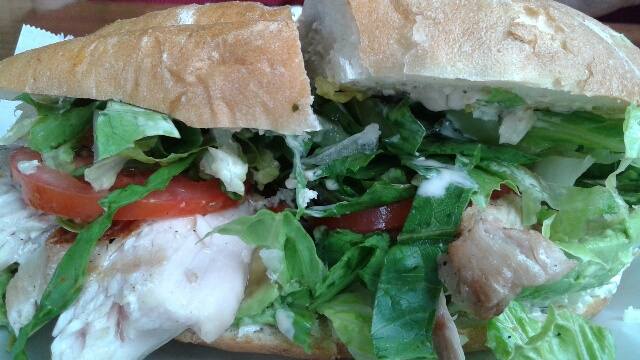 El Pescador Market in La Jolla
My summer vacation
---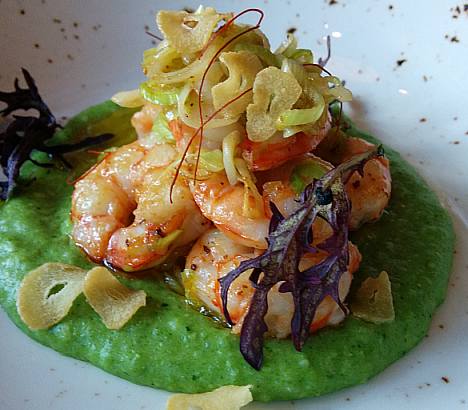 Bar Boulud
With all due respect
---