Boston: free gifts and iconic meat
Shop Girl by Kitty Kaufman, photos by Roseanna Spizzirri,Julie Moffatt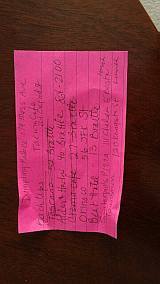 Even if it's not January, I make lists. They're always on neon Post-its®. The first has 3 places where I want to eat. The second,in the kitchen, has things I need to buy. I have a to-do list because it's my work. When I meet a client, I bring them Post-its so they can make their own lists. You could keep lists in your phone but there's nothing like a reminder
on
your phone to be sure you come home with dog food and a hammer.
My fourth is a list of what I can only call dumb stuff that I come across from hacky but well paid copywriters. Like the oxymorons from a university, the very one that gave me a degree in the previous century. The president, not of the School of Liberal Arts, thank goodness, sends mail hawking 'free gifts.' Really, free gifts when I make a donation. I send it back, with my name and a comment but no check. No answer, of course.
'Recalculating' - When I got a GPS, I thought 'recalculating' was nuts, though it worked. On my new GPS there's a voice, which sounds exactly like the old one, but no 'recalculating' so you don't know what she's thinking. You drive along in limbo not knowing if she'll tell you, in time, when to turn. (What I hope is the GPS woman isn't Siri. I know Siri, she's real and seems, at least on Twitter, to be someone you can count on.)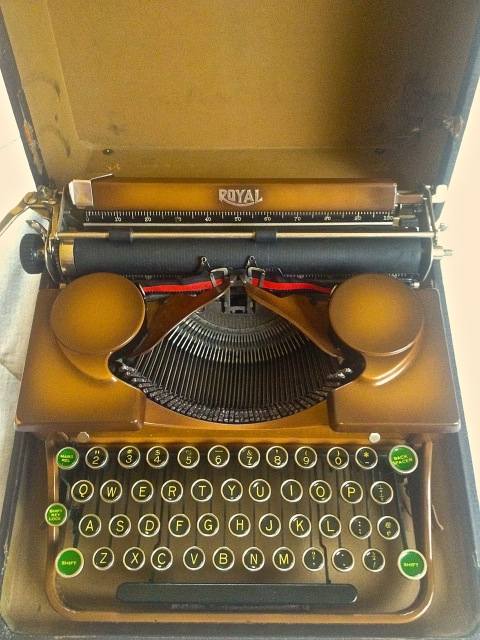 'Highly competitive.' You can't throw a rock without hitting your high competition. Usually you see 'highly competitive' when it refers to job pay. Stay away from jobs like this.
'You people' and 'folks like this.' They're in email from the president of a local university, not mine, who was away from her desk when the PC memo came down. (I wrote to her since we're distantly related on LinkedIn.) I thought she would value my observation about an event we both attended. She didn't answer. Indeed, she spouted off to someone who works for her about 'folks like this.' That person sent a nice answer to her. By accident but more likely on purpose, she replied to me on top of her boss's response. Since I am the 'folks like this' that the president meant, there's not chance in hell she's getting a check either.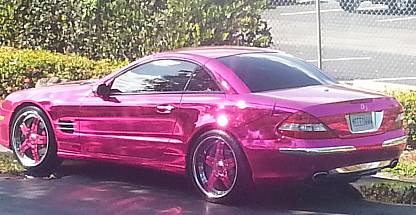 Other things on my list: 'value,' 'fair price' and 'great pay.' What you think is fair or great or of value are, if you please, your opinion. So are 'act now,' 'only,' 'even' and 'just' usually referring to a car that's $200,000.
There's incredible, spectacular, fantastic, fabulous, and absolutely. They were once used sparingly to describe things that were, in fact, great. Now they tell of aged meat, frozen peas, lash-enhancing mascara and miracle foundation, what you put on your face, but sometimes the other kind when it comes to enhancement. They are copy that make me think your writer is 12 and/or a hack who's run out of words or who wants to be sure his/her readers think they're all
au courant
. And when it comes to food, and when does it not, I have no idea what to make of menus bragging 'farm to table', 'house-made', delicious, jumbo and fresh.
'Iconic.' Iconic is to 2018 what prioritize was to 1996. It's the word of the year, of the century even. I read a food brief where meat is called 'iconic.' I can't help it, I write to the editor. She didn't answer. Then, in The New York Times fashion magazine, the word iconic shows up 12 times in 30 pages. I write to the editor saying surely not everything she describes as being iconic, like dresses, is really an icon. She didn't answer either. (Of course, iconic showed up in the next issue, just not as often. And she's no longer the editor which I'm sure had nothing to do with how much she used iconic. Or maybe it did.) When something is termed iconic in the headline, it's then referred to as 'beloved" in the first paragraph in case you didn't know. Boston Magazine does this over and over. Although I make fun of them on Twitter, they don't care.
In closing, though 'no problem' replaced 'you're welcome' years ago, ubiquity makes it neither iconic nor beloved. 'Breaking news:' we're done. Off to pick up a free gift.
© January 16, 2018 Kitty Kaufman is a New Yorker who lives in Boston. She has packs of Post-its® to bring to your office. She comments about food and politics on
Twitter
Write to us:
info/at/corp-edge.com
Share with us on Twitter:
Tweet
---
See Boston restaurant stories via One for the Table on Zomato
---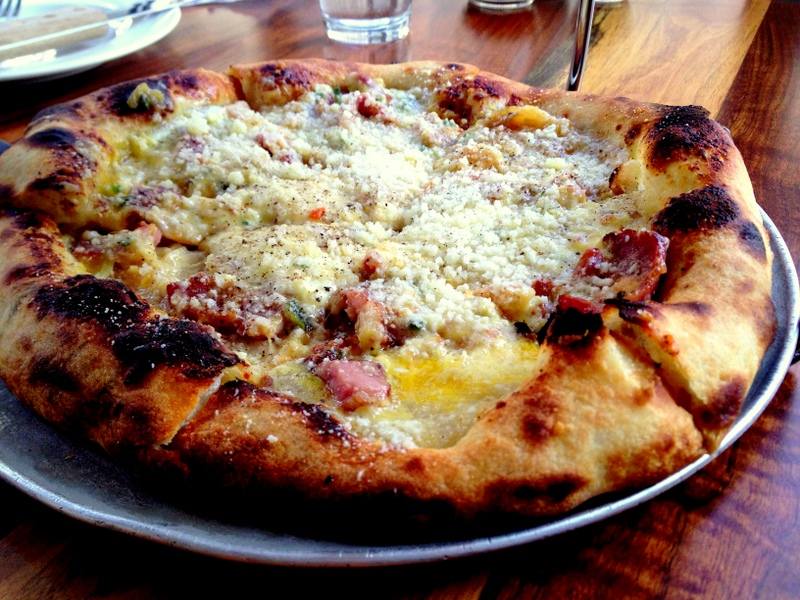 Area Four
It's a 10
---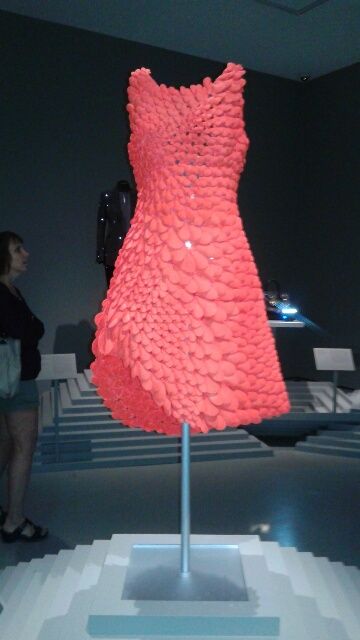 Boston Museum of Fine Arts
Food, and art
---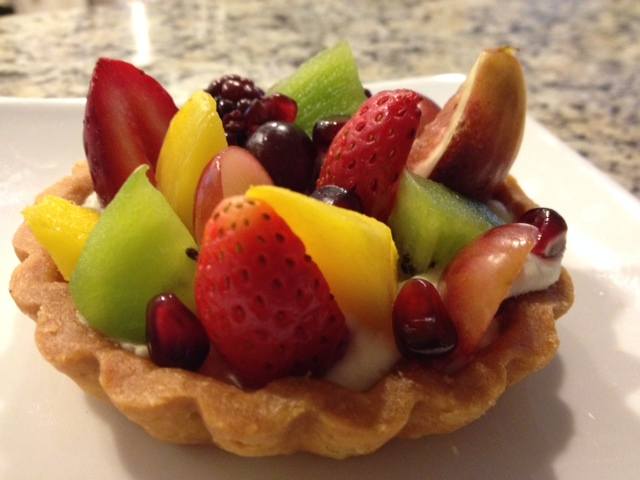 Flour Bakery
Eat dessert first
---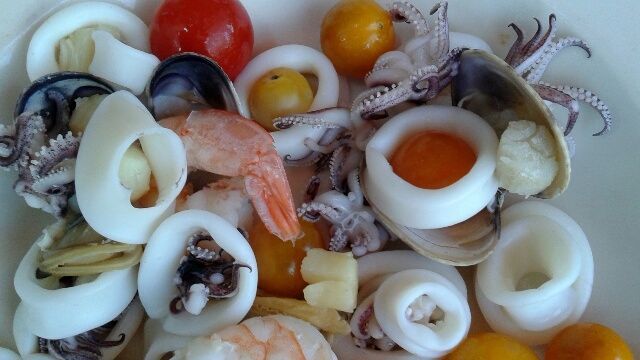 Locanda Del Lago in Santa Monica

Italian Western
---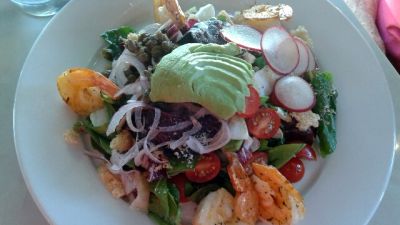 Santa Monica Seafood Cafe
Fine kettle of fish
---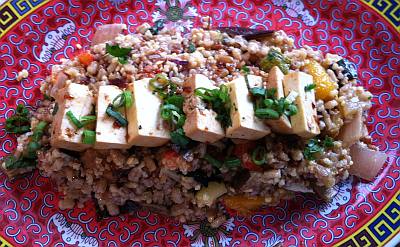 Blue Dragon
Tofu-teas
---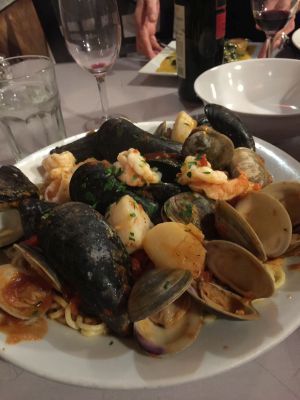 Rino's East Boston
Cold, cold comfort
---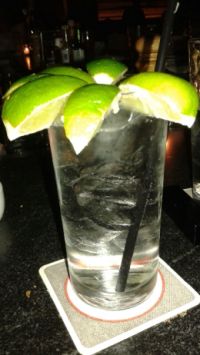 Island Creek Oyster Bar

Happy new year
---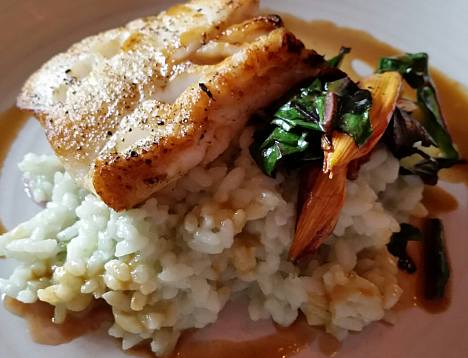 Black Trumpet in Portsmouth
Ta dah
---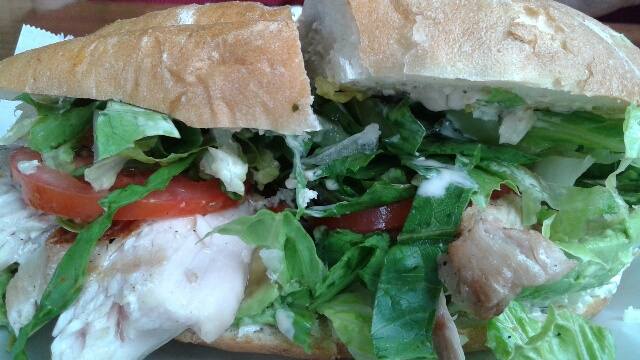 El Pescador Market in La Jolla
My summer vacation
---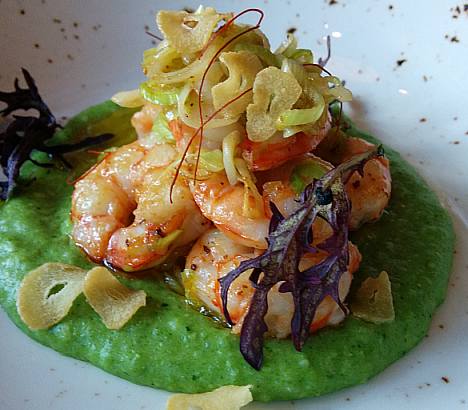 Bar Boulud
With all due respect
---